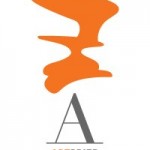 If you live in the West Michigan area, ArtPrize (http://www.artprize.org/home) is all the rage.  It's what people are talking about and I am personally looking forward to a walking tour tomorrow.
Seeing and hearing about all the various art pieces, from sculptures to paintings, got me thinking . . . many of these pieces are quite valuable – have the artists or owners properly planned for what would happen to the treasured pieces if they pass away?  That's right, estate planning plays a key role in ensuring that your prized possessions – intellectual, spiritual, and human assets – are dealt with according to YOUR wishes, not those of the state or courts.  Estate planning is not just about passing on your money.
If you want the peace of mind of knowing that your WHOLE wealth is properly planned, contact me for a Wealth Planning Session.  The first 5 people who do so and specifically mention this blog post will receive the Wealth Planning Session at no cost as my gift to my blog readers (a $500 value).