Who We Are
Learn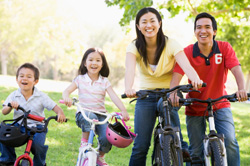 Welcome to our "virtual" home!  We are delighted that you are taking the time to learn more about how we can help you protect yourself and your loved ones.  Whether you were referred to us from one of your Trusted Advisors or  you heard about us from a family member or friend, we are honored to educate you about how to best protect your family and your assets.  An "estate plan" is more than just a document filled with "legalese" telling the government what should happen to your property after your death.   It is an evolving design  that impacts all areas of your life.  You may not know or even be able to imagine all that we can guide you through or accomplish through planning together.
Plan
By combining your family's legal, insurance, financial, tax, charitable, and business matters into a comprehensive plan, Lichterman Law, PLC can:
Keep your affairs free from the costs and delay of probate;

Assure that you your lifestyle and the protect your assets;

Enable you to pass your most valuable assets on to future generations – your values, insights, stories, and experiences;

Significantly reduce gift, estate, income, and generation-skipping taxes;

Ensure that your business is protected against liability and lawsuits to the fullest extent possible;

Provide the General Counsel you want for your business in a way you can afford
Lichterman Law, PLC can help you organize your affairs in a way that is personally fulfilling and meets your unique objectives — all while providing a substantial savings to your family in the long run.
Protect
You will gain peace of mind working with us as we guide you in making the very best legal decisions for your family and your business – now and throughout your lifetime.  And your loved ones will have a trusted advisor that they can turn to when you are gone.
We truly enjoy serving the needs of our clients and look forward to speaking with you about how we may be able to assist you and your family.