Our Team
Michael Lichterman, Attorney and Founder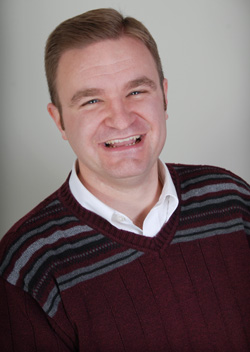 Michael Lichterman is a caring attorney dedicated to helping individuals and families make the best legal decisions.  Michael's practice focuses on estate planning, special needs planning, wealth transfer, asset protection, and small business formation and counsel.  He develops lifelong relationships with his clients, serving as a trusted advisor to them and their families. Michael skillfully guides his clients as they preserve and protect their assets, loved ones, and legacies, including their most important asset – who they are and what is important to them (values, insights, stories, and experiences).
Michael received his law degree (Magna Cum Laude) from Thomas M. Cooley Law School in Grand Rapids, MI and his B.B.A. in Finance from Grand Valley State University (with Honors).  During and following law school, Michael worked for a commercial equipment leasing company as Vice President and Assistant Counsel.
In early 2009, seeking ways to follow his passion for helping families and businesses plan for success and create lasting relationships with his clients, Michael acted on his entrepreneurial drive and started his own law firm.  He considers each day to be another opportunity to help Michigan families and businesses protect and provide for their future.  Michael has been practicing law in Michigan since 2007 and enjoys becoming an on-going trusted advisor and lifelong resource for all his clients, assuring he can be there for their family when they cannot.
As the attorney who brings the Lichterman Law Difference™ to life, Michael is devoted to helping families and businesses achieve their goals of protecting their assets (their "stuff") through innovative estate and business planning. Michael thinks of his firm as a caring, forward-looking, problem-solving vehicle for legally and financially transitioning families particularly those who want to leave a lasting family legacy, those with young children, and small-business owners.  He also encourages and guides his clients to pass along more than just their financial assets through Whole Family Wealth Planning™, which conveys their values, insights, stories and experiences to their families and loved ones.
When he is not busy helping families and businesses protect what matters most to them, Michael enjoys spending time with his wife (Mandy) and children (Matthew and Elizabeth), marksmanship pistol shooting (hoping to be good enough to compete in IDPA), golfing, reading, and playing music at his church. He gives back to the community through his involvement with the Southeast Ottawa Community Foundation (Board Member), Family Hope Foundation (Board Member), Rotary (Grandville, MI), the Service to Soldiers program and as a Board member of Greater Life Pentecostal church.  He holds a Certificate in Probate and Estate Planning from the Institute of Continuing Legal Education and the State Bar Probate and Estate Planning Section, is a Commentator Attorney for the Institute of Continuing Legal Education, and is a member of the Furthering Trust Law Committee of the Michigan Probate and Estate Planning Council.  He is also proud to be a member of Wealth Counsel, the West Michigan Estate Planning Council, the Grand Rapids Bar Association, and is a 2nd Amendment Club Member at Silver Bullet Firearms and Training Center.  He has also been a guest on the Home Boys Real Estate show on WJRW (1340 AM) on the topic of real estate and estate planning.
Margaret Ziomkowski, Funding Coordinator
Margaret has worked in various capacities in the estate planning and probate fields for over 12 years. As Funding Coordinator, Margaret assists with the review and organization of asset information for each client, prepares a Family Wealth Inventory, helps with quality control of planning information, and works diligently with our clients and their financial institutions to make sure their assets are properly funded in coordination with their estate plans.
Matthew Lichterman, Director of Firm Energy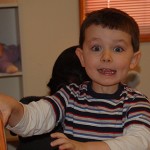 Matthew is responsible for ensuring that there is never a dull moment.  He is diligent in finding new and exciting ways keep our energy at a level he feels is appropriate.  Under his direction we have found unique and varied locations to locate (e.g. "hide") things, which has made us experts at finding those items previously believed lost.  Believe it or not, that same ability helps develop and draft caring estate plans for our client families.  He is compassionate and caring to the utmost.
He is an avid reader and enjoys singing and playing instruments at home and at church.  He attends Grand View Elementary (Grandville Public Schools) and loves it!
Elizabeth Lichterman, Creator of Firm Image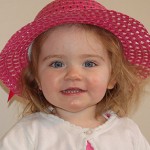 Elizabeth is responsible for helping us remember that we are always serious about helping our clients provide for and protect their family . . .  but we shouldn't take ourselves too seriously.  Her smile (and cuddles) regularly lights up the room and adds cheer to our lives.  Many clients would rather spend time with her than with the rest of us – it doesn't hurt our feelings . . . we promise.
Elizabeth loves to read (or be read to) and can chat or tell a story with the best of them.  She is a doting "mommy" to her many "baby doll" children and helps us understand how we can better care for our client families.  She too expects to attend Grand View Elementary (Grandville Public Schools) in a few years.